Create the perfect picture in your nursery with the beautiful Kaylula Bella Cot.
The Bella Cot makes your precious baby the star of the nursery as the cot is designed with acrylic panels to showcase your baby and is framed with a modern European beechwood accent on each end.
A sleep space truly magical and filled with endless possibilities for stylish parents, wanting to create an extraordinary space for their baby – let your imagination run free with the endless possibilities this seamless space offers your inner creativity.
Whilst Bella is beautiful picture frame for your baby in their nursery, it continues to be functional for you with great features like babyhood's famous single hand drop side and a 2-level base adjustment.
You know it is created with love as it continues to grow with your baby as it includes a toddler conversion kit, providing your baby with a safer transitioning space to a single bed and better value for you.
Features
Increased visibility with acrylic panels ensuring your baby feels comfortable to see the most precious person, you
Protects your back and shoulders from heavy bending with a single hand drop side that allows you to lower and lift your baby from the cot more easily
European beech wood end panel accents for added strength and a beautiful design aesthetic that frames the perfect picture, your baby
Suitable from newborn with a two-level base adjustment for bassinet and then cot level
Grows with your baby as it includes a toddler bed conversion kit
Regulatory Standards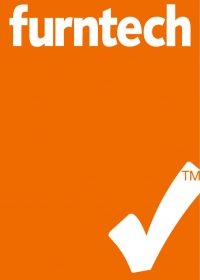 Tested by the highly regarded NATA accredited testing facility AFRDI (Australian Furnishing Research and Development Institute)
Tested to AS/NZS 2172:2003 and complies with AS/NZS 2172:2010 Australian Standard for Domestic use Cots
Specifications
Assembled Dimension
W80 x L160 x H106cm
Carton 1
W81 x L106 x H23cm
Carton 2
W81 x L136 x H14cm
Recommended Mattress Size
1295mm * 690mm * 100mm
Age Range
Bassinet Level – New born to earlier of 6 months or when baby can sit up unassisted
Cot/Toddler Level – up to 24kg as tested in accordance with the Australian Standard.
Standards Testing
AS/NZS 2172:2003 Australian Standard for Domestic use Cots
Assembly Instructions
Please contact us – Click Here
Please note that whilst the Australian Standard only tests up to 24kg our cot bases will hold a more substantial weight, when used correctly.
Safe Sleeping Practices
When using a babyhood cot we recommend that you follow safe sleeping practices. Whilst we appreciate and respect a parent's right to make the right choices for their family, there are guidelines recommended by the medical experts for safer sleeping for your babies because we all want happy and healthy bubs.
These guidelines include:
flat mattress
firm mattress
on their back
no excessive bedding or loose toys
If you have questions about how to use our products please call us or email us, we are always happy to guide you to create a safe environment for your baby using our products.